Denise Meuser
Professor of Instruction
B.A., DePauw University; M.A., Indiana University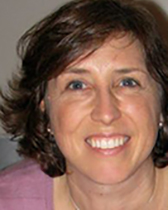 847-491-8292
Kresge Hall, Room 3-319
Denise M. Meuser is a Professor of Instruction and teaches language and culture courses at Northwestern for the Department of German. She received her B.A. in German from DePauw University and a M.A. in Germanic Studies from Indiana University, Bloomington. Denise serves as the Coordinator for the Beginning German program and mentors the department's graduate student instructors. She has served three terms as the Director of the Berlin: Global City in the Center of Europe Program, a joint collaboration between Northwestern's Global Learning Office and the Humboldt University of Berlin and looks forward to leading the program again in the near future.
Denise's research interests include second language acquisition, bilingual education and language across the curriculum. She employs an interdisciplinary approach to course design and was recently awarded an Alumnae of Northwestern grant for her course "Focus Reading – Art in the Modern Age", which takes students out of the classroom and into the museum for an engaging and unique language learning experience. Project-based learning and the use of technology have led to publications and collaborations: with her colleagues, Franziska Lys and Ingrid Zeller, Denise co-produced an interactive architecture tour of Chicago for students of German entitled Bauhaus and Beyond: Influences on Chicago's Skyline and a theater project "Performing Brecht: From Theory to Practice." Denise is a member of the Northern Illinois Chapter of the AATG and ACTFL and regularly presents at conferences and workshops.
Denise is a former Chair of Northwestern's Council on Language Instruction and continues to serve on a number of CLI committees, including the planning committee for the annual Chicago Language Symposium. Denise provides individualized counseling and instruction as a Weinberg Language Proficiency Adviser and is currently serving as the Division III representative on the NTE Faculty Promotion and Reappointment Committee. Since the fall of 2017, Denise is a member of the Board of Directors of the German International School of Chicago, where she currently holds the position of Secretary and Education Committee Co-Chair.
Back to top