Christoph Menke
Max Kade Distinguished Visiting Professor of German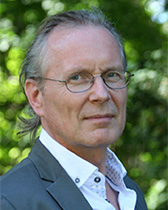 Study of philosophy and German philology in Heidelberg and Constance; Doctorate 1987 Konstanz; 
Habilitation 1995 Berlin; from 1997-99 associate professor at New School for Social Research, New York; 
from 1999-2008 Professor of Philosophy, Ethics and Aesthetics at the University of Potsdam. 
Since 2009 Professor of Philosophy at the University of Frankfurt. Professor Menke was in residence 
at Northwestern University in Winter  2014.
Back to top