2019-2020 News
July
July 29, 2020
There was no difference in final proficiency in German
July 29, 2020
The Medieval Luther by Professor Christine Helmer
July 2, 2020
June
June 20, 2020
June 20, 2020
June 20, 2020
June 15, 2020
May
May 11, 2020
May 4, 2020
February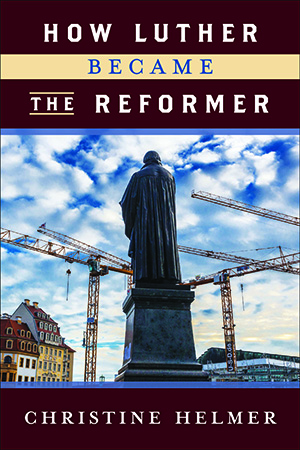 Helmer recognized for her book "How Luther became the Reformer"
February 26, 2020
We are proud to announce that Professor Christine Helmer's book How Luther Became The Reformer (Westminster John Knox Press) was the winner of the Seventh Annual Illumination Book Awards in the category Theology.  Congratulations.
October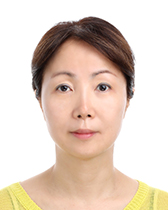 Welcome visiting scholar Hyun Sook Shin
October 2, 2019
The department is delighted to welcome Professor Hyun Sook Shin, a visiting scholar from Seoul Women's University, who joins the Department of German for the year while she completes her project entitled "Überlegungen zu Menschenwürde und Schuld anhand des Dramas Terror von Ferdinand von Schirach" (Reflection on Human Dignity and Guilt Based on the Drama Terror by Ferdinand von Schirach.)
September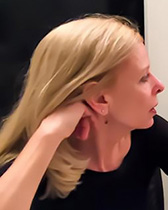 Franziska Lys recognized for her teaching
September 19, 2019
Associated Student Government
Faculty Honor Roll 2019-2020
Professor Franziska Lys is recognized by the Associated Student Government for her work in German 405 "Basic Issues in Foreign Teaching."  One student said Professor Lys "challenged me to think critically about foreign language pedagogy, my biases and strengths as a teacher and a human, and encouraged me to step out of my comfort zone." Another student stated Professor Lys "is an amazing professor and is a large part of why I want to become a teacher."  Professor Lys received her PhD in Linguistics from Northwestern University and is currently Professor and Director of Undergraduate Studies in German as well as the Director of the MENA Languages Program. Read her full biography here . The Associated Student Government is honored to present this distinction to Dr. Lys.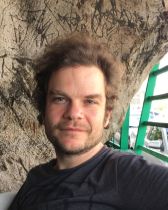 New Course added: Contemporary German
September 19, 2019
We have added a new course for our students:
Contemporary Germany: T and TH from 9:30-10:50, taught by Professor Jan Behrs
The emergence of political extremism in West Germany during the late 1960s and early 1970s struck at the core of Germany society and reverberated through the Western world. Beyond its political effects, left-wing terrorism also strongly affected the culture and thought of West Germany, which had hitherto presented itself as a constitutional democracy polity that had successfully "overcome" the traumas of the Nazi era. The seminar traces the history of political terrorism in post-war German society and also tries to locate it within a larger framework of militant protests throughout Europe and the world. Particular attention will be given to the actions of the infamous Red Army Faction (RAF) which also left its mark in German popular culture (literature, films). While the RAF and other left-wing groups of the 1960s and 1970s are the main focus of the class, we will also talk about the disquieting phenomenon of right-wing terrorism, currently a much-discussed topic in Germany because of the ongoing revelations about the National Socialist Underground (NSU) and other right-wing terrorist groups.